New York City Local Phone Numbers & Area Codes: 212, 646, and 718
Area codes in every part of New York
Request A Free Quote
Having a New York City local phone number for your business can really improve your sales. New York has survived some devastating hits throughout the years and has still come out on top! Boasting a strong economy, New York is the country's leading financial hub. With an estimated population of 8.6 million, it's the largest city in the country and can claim the title of being the biggest metropolitan area in the world when it comes to landmass. Significantly influencing commerce, entertainment, research, education, dining, fashion, sports, and politics, New York City is the most photographed city in the world. Home to the headquarters of the United Nations, it's also known to be an important center for international diplomacy.
New York City ranks highly when contributing to diversity and culture in not only the United States but in the world. A world-class restaurant and art scene, the city that never sleeps continually offers something for everyone to see and experience.
Get Quick Quote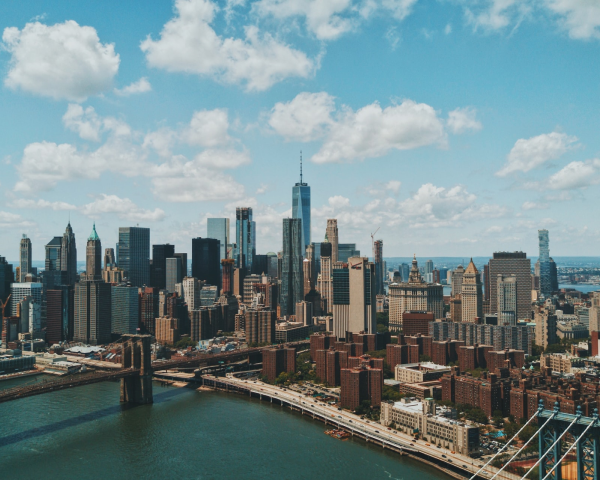 Building a successful New York business can propel you into newfound growth with New York area codes. When your local business presence isn't enough, Abadi Group takes you where the bulk of your customers are. Some of the most influential companies in the world call New York City home. Companies like Verizon, Pfizer, CitiGroup, and JP Morgan Chase. The New York area code also hosts the most influential financial districts in the world, from Wall Street to the New York Stock Exchange. Other major industries in the New York Area code include advertising and media, tourism, real estate, and a booming tech scene.
By partnering with national companies like Verizon, Vonage, Nextiva, and Comcast, we can provide you with a New York phone number, business phone systems, internet, IT and so much more.
What Makes The Abadi Group Business Phone Systems So Great?
Whether your company is big or small, it can benefit from taking advantage of the latest technology in business phone systems. There is vast business growth in New York City area codes 212, 646, and 718. We can offer a variety of telecom features to help your business thrive in these growing areas. When it comes to the digital phone, there are numerous advantages to the technological advances it offers from any location across the country. You have access to the latest technology of PBX features, call-forwarding, voicemail, and having multiple extensions, without increasing your phone expenses.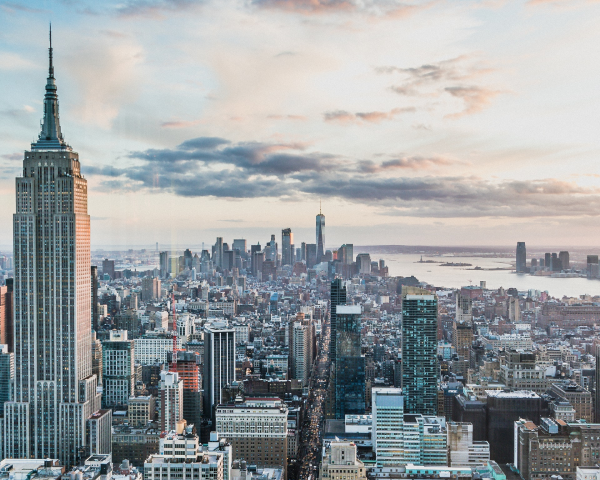 Partnering with Nextiva
By partnering with Nextiva, we provide businesses of all sizes with a unified platform. We combine your business phone, customer management services, video conferencing, and collaboration all into one. These features provide the ability to work from anywhere, whether you're at home, at the office, or on the road. With access to quality, affordable services, there isn't any reason to compromise on quality communication inside or outside your company. With the flexibility of the Nextiva VoIP system, there is the potential for easy upgrades when your business is ready for expansion.
Purchasing a New York City local phone number
By purchasing a New York area code, you can get and stay connected to New York City. Purchase area code 212 ,646, or 718 from Abadi Group and get instant activation on all your VoIP services. No need to spend a fortune on upgrading equipment. Digital phone systems can answer calls immediately on your smartphone, tablet, laptop, or anywhere in the world. Run your business better with such services as call recording, conference calls, and voicemail to email services on every New York area code you buy. You can even explore the option of add-on features to get a more in-depth understanding of your client base.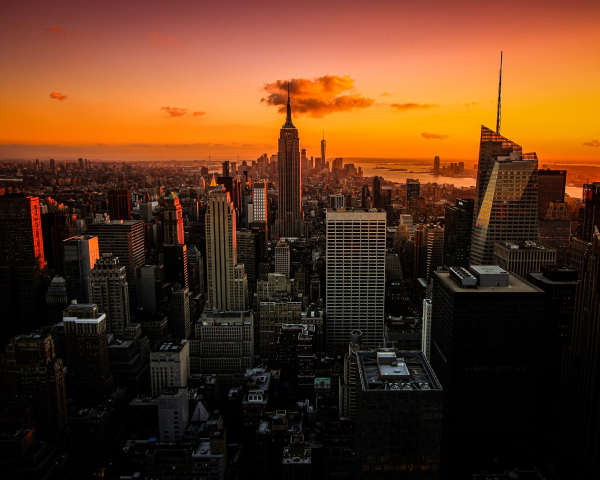 Business Phone Systems
We are the leader in Business Phone Systems in the New Jersey and New York areas. A Business Phone System is simply a collection of office phones and the system that lets them communicate with each other and the outside world. These systems are extremely cost-effective for your business as they eliminate the need for a company to purchase multiple phone lines. It gives one phone the capability to call another phone within the same system. At their core, Business Phone Systems are revered for their functionality.
Business Phone Systems for Small Businesses
Our goal is to help our customers reduce their business communication costs, in turn, increasing their profitability. Part of that is getting you a New York City local phone number for your business. We want your company to have a competitive advantage in its market. Whether your business is small or large, your office is the heart of your operation.
Small businesses now have the ability to run smoothly and stay connected through the use of efficient technology. We offer reliable, yet affordable service options to assist your small business in staying competitive throughout all the New York area codes.
Business Phone Systems for Large Businesses
In addition to working with small businesses, we also offer business phone systems and New York area codes to your enterprise business as well. There are various phone systems that will accommodate your company depending on its future goals and needs. In the past, there weren't cloud based systems available for your convenience or scalability. A cloud-based phone system is a service that is hosted and maintained in the provider's data centers. This allows you to make calls using the internet instead of an analog phone. Also known as internet calling, Voice over Internet Protocol (VoIP), cloud-based phone systems are becoming more and more popular. People love the convenience and security of all their information and data being stored in the cloud, rather than being maintained by a server. We understand that all businesses are unique. We take great pride in customizing our systems to be user-friendly while still satisfying your specific criteria. Our systems are designed to increase reliability and performance while lowering energy costs. Our technicians are trained to create the most affordable solutions without compromising performance or quality.
Superior Support and Installation
Making the important decision to switch to a new phone system is a big deal. There is always the concern of disrupting the current phone system already in place while the change is implemented. We know just how vital it is to keep business running as usual and we do everything in our power to make that happen. Our friendly and experienced technical experts will be there through every step of the process to offer guidance when needed. We want you to feel at ease through the entire transition. We stand by our services and work tirelessly to provide you with the best telecom solutions for you and your business.
Abadi digital phone system benefits include:
Simple, affordable pricing structure with no hidden fees.
Local Business Presence. A New York, NY phone number can be accessed and operated from anywhere in the world.
Instant Activation. Getting started is easy. Simply choose a business number and setup where you'd like the calls to ring.
Offers Powerful PBX features such as voicemail, call forwarding and multiple extensions which are always included with Nextiva VoIP phone services.
No special or expensive equipment is ever required
Flexible system that upgrades easily when adjustments and expansion are necessary.