Current Data Promotions
1 Gig Dedicated Fiber for $369
Up to 3 Free Months of Service
Construction Waivers Up To $25,000
24/7 Proactive Circuit Monitoring
Current Voice Promotions
Free Professional Installs
Contract Buyouts
Free Hosted Phone Promo
Polycom Rebates
* Promotions may be location specific
Compare over 150 voice and data service providers
Shop & Compare Voice and Data Options
Need accurate pricing from Verizon, Spectrum, AT&T, Comcast, Altice, Cogent, Windstream or any other business internet / voice and data service provider? Compare over 150 voice and data service carriers nationwide. We have access to exclusive wholesale pricing and promotions otherwise unavailable to you. Quickly find the best combination of rates and services today!
We know that you have options when you select the firms you trust for voice and data services. We take your business and your satisfaction very seriously. We are a family business, and have been since 1993, which is more than a lifetime in our industry. At The Abadi Group, you can be certain that we will do what we say, and we will do it right.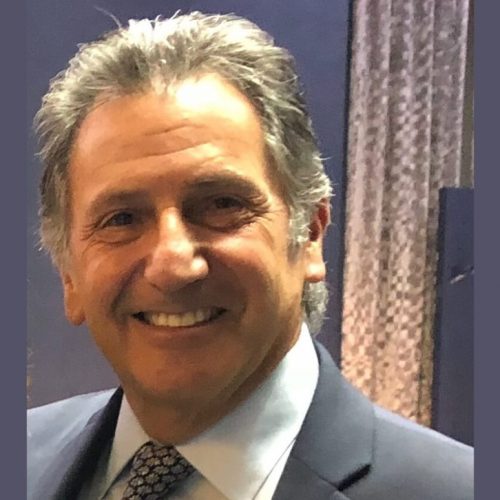 Way back in 1993 Chuck founded the Abadi group with a single goal which was to help clients take advantage of the available options thanks to telecom deregulation.
The vast majority of Chuck's clients from the 90s are still clients, and friends today!
Chuck would not allow the Abadi Group to be associated with any single carrier. He trained his team to be completely unbiased and carrier neutral, knowing that policy assures the clients the best combination of rates and services. Client needs come first at the Abadi Group
Chuck enjoys the challenges of all sports. You golfers will know what that means! He is also an excellent backgammon player and was also an accomplished tournament bridge player.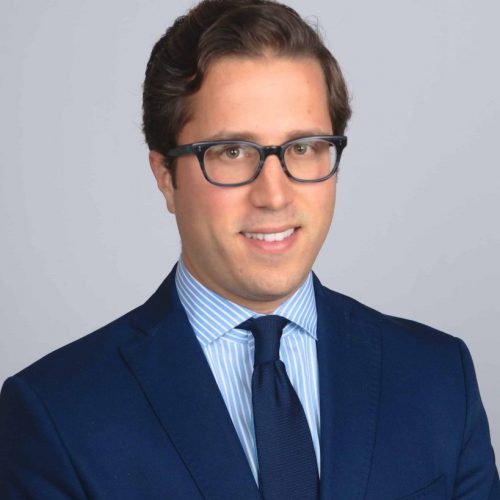 In 2001 Abraham Abadi joined the group. Abraham started his career as a successful licensed insurance broker in a very competitive and crowded field, specializing in group life and health benefits for small to medium enterprises.
Abraham's SMB networking background paved his path to becoming the director of partner relationships, and enabled the Abadi Group to grow exponentially.
Outside of work Abraham spends his time with his family and enjoys playing tennis competitively.
The Abadi Group name carries the family business pride, a name that solidifies the trust, commitment, accountability and warm relationships that clients have experienced since 1993.
Abraham Abadi
Director of Partner Programs
Contact.
Your Single Source for Voice & Data Service Solutions
Compare over 150 Voice and Data Service Providers Today!
Phone: 888-544-1231
Fax: 732-544-2110
265 State Route 36, West Long Branch, NJ 07764
Dedicated Fiber
Fios
Cable / Coax
Data T-1
Fixed Wireless
Satellite Internet
Failover
Mobile Hotspot
SD WAN
Hosted PBX
Legacy PBX
Call Center
IVR
Voice PRI
SIP Trunks
Pots lines
Toll Free
Conference Calling
Efax
Cloud
MPLS
SD WAN
Point To Point
Data Center
International MPLS
Applications
Microsoft Azure
Amazon Web Services
AWS
Call Center Application
Mobility / Softphone
Business Continuity
Disaster Recovery
Network Monitoring
Contract Negotiation
Contract Modification
Amazon Chime
Refund Recovery
Bill Review
Abadi Group is an outstanding business partner of MetComm.Net. In 2017, we have entrusted Abadi Group with all our telecommunications needs and have never been disappointed. In those years, Abadi Group became our go to partner for every telecommunication need.

We like working with Abadi Group because they are attentive to our needs and quick to respond to our requests. In addition, they operate with the utmost integrity.

Solly Avi-No'am

Founder & CEO, MetComm.Net LLC
Abadi Group has been a trusted partner of Corsica Technologies for the past 7 years. They are extremely proactive in their approach in helping us decipher the sometimes-confusing world of ISP's. I can always count on them to find the most cost-effective pricing and to see the process through to completion. I highly recommend them!

Andrew Broderick

Owner-Corsica Techologies
Our organization has worked with the Abadi Group for several years. They have always been quick and efficient in providing us with the necessary information to implement communications solutions in a cost effective manner. Their added support is invaluable.

Scott DeMauro

Network Infrastructure Manager, ION Meda Networks
We couldn't be any happier with the Abadi Group. They truly care about our clients and are quick to get us quotes and source the right carriers. Their one-stop-shop model has saved us hundreds of hours and the hassle of dealing directly with the carriers. Best of all, our clients are very happy with their level of service and support.

Ryan York

IT Specialist at ATCOM Business Technology Solutions.
Abadi Group are professional, knowledgeable and efficient. The combination of rates and services they delivered fit our needs perfectly.

Akiva Bermen

Director of IT at Schweiger Dermatology group
Abadi Group has helped me and my clients significantly over the years. They are a true one stop shop for voice and data and my go-to for any of these services. They are quick with quotes and are easy to work with. I would highly recommend them to any PBX vendor who is looking for a reliable telecom source.

David Escobar

Director of Business Development at Dascom Solutions Group, Inc.
Get Started Today!
We take your business and your satisfaction very seriously. With The Abadi Group, you can be certain that we will do what we say, and we will do it right.
Learn More