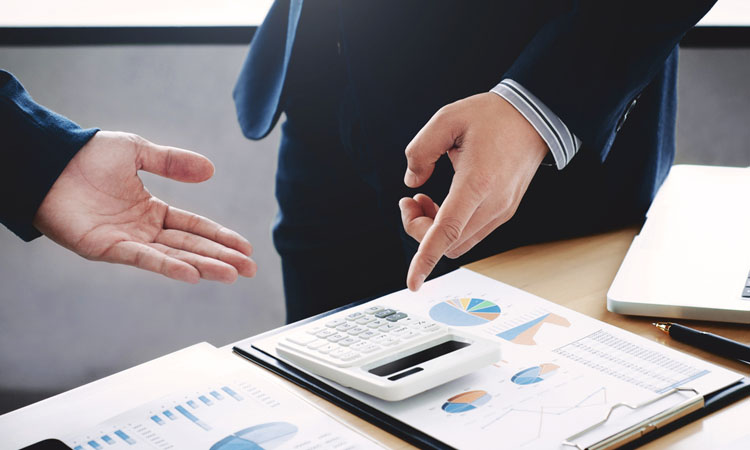 Whether you are setting up a new telecom network for your business or are upgrading/modifying your existing network, a telecom broker can help. The right broker offers insights into the telecom market from both the technical and commercial aspects. This knowledge can help you develop a telecom network that satisfies your current requirements, is future-proof, and is cost-effective. 
What are Telecom Brokers?
Telecom brokers are also known as telecom agents or telecom consultants. They are industry experts who can help you get the best technical solutions and pricing for your telecom needs. 
Telecom brokers are not associated with carriers or service providers. Instead, they are independent experts who have a "big picture" view of the telecom market. They are connected with many carriers and service providers and know the pros and cons of different solutions. In addition to this, they have knowledge about the latest technologies and how to get the best pricing for you. 
Telecom: The Backbone of Business in the Digital Era
When used for voice or data communication, your telecom network is the backbone of your communications infrastructure. In this era, a lot of your business relies on the cloud, videoconferencing, VoIP, and remote workers. A telecom network can be the difference between a business that thrives and a business that shrivels and dies.
Two Approaches for Telecom Network Development
You can use one of two approaches as you work towards establishing or upgrading your telecom network:
You can hire dedicated resources to get proposals from different carriers and service providers. You can then compare the proposals from the technical and commercial aspects. Finally, you will need to decide on a solution that satisfies your technical needs and budget. 

You can work with a telecom broker.
What a Telecom Broker Does for You
A telecom broker provides a one-window solution for all your telecom needs. Instead of getting quotes from multiple carriers then spending time and effort to compare and decide upon one option, you can approach a telecom broker to develop the best solution for you. 
What are the Main Reasons for Working with a Telecom Broker?
There are many advantages of working with telecom brokers:
1. Needs analysis
Telecom brokers are experts in their field. Based on their experience, they can analyze and uncover your telecom needs. 
2. Solution design
Based on a detailed, accurate needs analysis, telecom brokers can design a solution to satisfy your current needs and be future-proof.
3. Unbiased proposals
Since telecom brokers are not in an alliance with carriers, they can give ideas and proposals that are unbiased. By contrast, if you work with any particular carrier, you will likely only get proposals that suit the carrier and its business. 
4. Cost savings
Being industry experts, telecom brokers know how to get the best rates for any telecom service. In fact, when you work with telecom brokers, you can save up to 30% compared to if you dealt with carriers directly. 
5. Time savings
Working through telecom brokers allows you to save the hundreds of man-hours that would be spent on getting quotes and evaluating them.
6. HR expenditure savings
Setting up or upgrading a telecom network is not a periodic activity. It is done every few years. Therefore, when you work through telecom brokers, you save your business the HR expense that would incur if you used permanent in-house resources for the activity. 
7. Project management
Once the order is placed, you can rely on telecom brokers to ensure that the telecom services are provisioned and tested.
8. Enhanced customer support
Working with telecom brokers ensures that you will get a higher level of customer support than if you dealt with carriers directly. 
9. Simplified invoicing
You will have to deal with multiple invoices if you work with multiple carriers or service providers. You will also have to check all the different invoices to make sure that they are error-free. Finally, someone has to enter all the invoice-related data into the ERP or billing system that you use. By comparison, working with telecom brokers allows you to avoid all this hassle. You get a single consolidated invoice which allows you to keep track of your telecom expenditures. 
10.  Focus on your business
By outsourcing telecom network development to experts, you can focus on your area of expertise. This singularity of focus allows you time to ensure your business grows and thrives in a rapidly changing world. 
A telecom broker can help you get a state-of-the-art telecom solution at the best possible rates. They offer telecom sales quoting to help you save money without sacrificing the quality of your services. Most importantly, you will be saved from the hassle of selecting between your available options, many of which are outdated or available only at unreasonable rates. 
Abadi Group is a leading telecom broker with over 25 years of industry experience and access to over 150 voice and data service providers. We are totally independent and unaffiliated with any carrier. We can offer you the best services and the best rates. 
Click here to get your free quote or call 888-544-1231 for a no-obligation consultation.