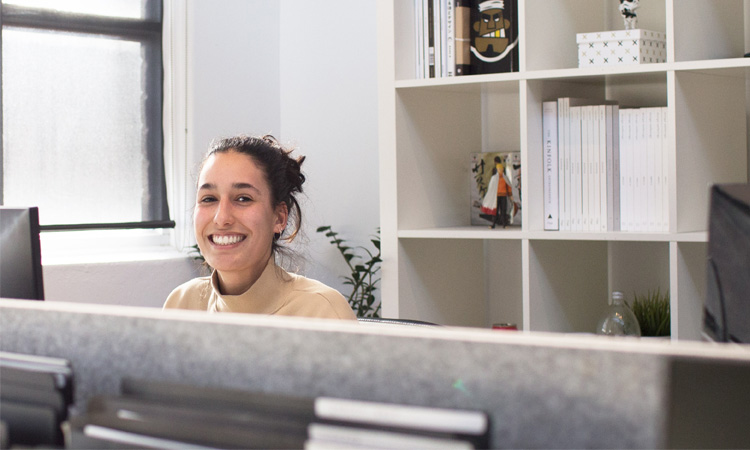 A lot of people ask us, "what is direct inward dialing." It's frustrating trying to contact someone within a business and first having to listen to a long pre-recorded menu to access their direct line. Some businesses still make use of human receptionists who transfer incoming calls to each of the company's employees. Both of these systems are outdated and inefficient. Direct Inward Dialing makes it simple for you to reach the specific person you are looking for in a manner that is time-conscious and efficient. 
What is Direct Inward Dialing?
Direct Inward Dialing (DID) is a set of telephone numbers assigned to your Private Branch Exchange (PBX) that are linked together by your phone service provider. This service enables your company to create virtual phone numbers that are routed past reception to reach the person you are calling. DID is available for use with numbers that are local, premium-rate, or toll-free. We partner with all of the best companies in New Jersey and the country to provide your business with this including Nextiva. 
DID goes by several different names including:
Direct-dial numbers

Direct dial-ins

Direct-dial
You may already be familiar with the concept of direct inward dialing. If someone tells you to call them at their direct number, the system they use for this is DID. 
There is also a feature for outbound calls called Direct Outward Dialing (DOD) that operates in a like manner. Instead of first connecting to an operator, DOD allows you to override this step and go directly to your call. 
What is a DID Number?
DID numbers really don't differ in appearance from any phone number you are already accustomed to using. However, there is a big difference in how these numbers are routed internally. Instead of going through a switchboard, pre-recorded message, or receptionist, DID numbers connect you directly to the person to whom you wish to speak. The numbers are virtual and act as a type of shortcut. 
The purpose of DID numbers is to direct any incoming calls to your company's telephone infrastructure. From there, these numbers are then routed directly to the person associated with the direct number. This efficient system is most often made possible through the use of a VoIP telecommunications service. 
How Does DID Work?
In the past, DID functioned via two different channels: the Public Switched Telephone Network (PSTN) or Voice Over Internet Protocol (VoIP). 
Here is a comparison of the two services:
Your telecommunications provider attaches a bundle of trunk lines to your hosted PBX. Once in place, the PBX is assigned a series of phone numbers that are then promoted to customers as direct phone lines. 
When your customer calls one of these assigned numbers, the call is routed to the PBX through the trunk line. Once connected, the PBX receives the following data: the DID number and the caller's name and number. The final step in the process is the routing of the call directly to the correct business extension. 
What is Involved in Direct Inward Dialing?
Initially, direct dial operated via analog on traditional phone systems. Because of this, you needed to have equipment with the correct voltage signaling for DID to work properly. Your telephone provider's Central Office (CO) would have to regularly assess if the line was functioning correctly. The analog circuit had to be disconnected if it wasn't operating as it should be. These circuits were heavily dependent on the CO to ensure signaling and call routing worked as it should. 
Since trunk lines for DID processing are unidirectional, they can easily be coupled with other trunks to enable DOD as well. This enables direct-dial service for both inbound and outbound calls without having to change the number. 
A recent advancement saw the option of DID with Primary Rate Interface (PRI). To make use of PRI for your DID telecom service, you will need to ensure you have a sufficient number of leased trunk lines. If you are operating on too few lines, some inbound calls will receive a busy signal when you are at capacity. The additional callers will be queued until a trunk line is free. 
VoIP Direct Inward Dialing 
VoIP has become the gold standard when it comes to business telecommunications systems today. DID VoIP operates via virtual direct dial-ins connected to SIP trunking. Through SIP, trunk lines are established only when needed. Unlike with DID via PSTN, the trunk lines required for DID VoIP are virtual. 
A software app connects the virtual lines to your direct phone numbers. The system is so simple to integrate that you can handle it yourself. Alternatively, your VoIP service provider can deal with everything for you. 
One of the biggest benefits of DID VoIP is its ease of scalability. With DID via PSTN, additional physical lines must be installed to handle the traffic from your added direct dial numbers. With DID VoIP, you can easily increase the number of new virtual trunk lines yourself. You can bypass a phone call to your telephone company altogether and simply make the necessary changes via your software application. There are no on-site visits required from a technician. You can scale your DID service yourself, allowing you to grow your virtual trunk lines as your business grows. 
Another advantage to using VoIP for your DID service is lowered cost. In the past, DID via PSTN required a visit from a technician. Since this service is in high demand, you may have a long wait before a technician could get to you. When your technician finally arrived to install your trunk lines, you would also face an expensive bill for the service. DID via VoIP eliminates all of this for you. 
Though VoIP comes with a wide range of features that you will need to familiarize yourself with, your service provider is there to guide you through the process. 
Can DIDs Be Used for Faxing?
Using DID to fax documents is a simple process. Though you might be tempted to just attach your direct phone number to your fax machine, there are actually more efficient ways to handle fax calls with this service. 
Some companies opt to route a set of direct dial numbers to a computer whose main role is to function as a fax server. By doing this, you gain the option of many business fax numbers connected to a single computer or to several devices. You can then assign each employee their own unique fax number. Faxes designated for a specific team member will then automatically be sent to that person's computer and printer. 
DID fax servers have the capability of turning faxes into files that can be sent directly to your employees' phones, tablets, or computers. This means that even if your staff are out in the field, they can still receive all of their critical data, increasing your company's productivity. 
Is Direct Inward Dialing Something I Need?
If you've already set up a system for handling incoming calls, you might be wondering if it's necessary to switch to DID. When it comes to incorporating direct inward dialing into your phone system, the question to ask is: what is the most effective method for dealing with incoming calls?
There is no question that most customers are annoyed by having to listen to a phone menu to connect to a department within your company. Likewise, it can be frustrating having to go through a receptionist to route a call. If your business consists of several different departments or has multiple employees with different company roles, DID may be the best option for you. When partnered with VoIP, DID phone technology can help your business to enjoy greater efficiency and productivity. 
Of course, there are times when DID is not suited to a company. When employees leave your business, you are then left with numbers that are no longer in use. If it becomes necessary to reduce your workforce for a period of time, you may also have direct phone numbers that ring in empty offices. These are factors to keep in mind when considering a switch to direct inward dialing. 
What are the Main Benefits of Direct Dialing?
There is no question that DID offers benefits for businesses of all sizes. Among the advantages you gain from a switch to direct dialing are:
Since DID operates on virtual trunk lines, you can reduce and even eliminate the number of physical lines you currently have in use. In addition to this, DID via VoIP allows you to assign DIDs in other countries and continents to help reduce the expenses associated with long-distance calls. 
Having calls routed through a switchboard, recorded menu or receptionist takes additional time. By having calls sent to the recipient directly, time is saved that can be utilized more effectively. For customers wanting to check on the status of a product or service, direct dial connects them to their agent with only the click of a few buttons. 
Improved customer satisfaction
Customers appreciate the ability to reach the person they need to talk to with a minimum of fuss along the way. The simple act of dialing a number and connecting with their agent helps customers feel more satisfied with their overall experience with your company. 
Better communication channels for employees
Dedicated phone numbers within a business allows employees to connect with each other easily when needed. Whether your employees are separated by a hallway, a city, a country, or a continent, staying in touch and on top of things has never been easier. 
Most businesses have discovered that customers are far more comfortable calling phone numbers they associate with being local. DID allows you to set up phone numbers in cities all over the world, allowing for a local presence even if your head office is an entire country away. 
DID with VoIP requires no additional equipment. Since DID operates over virtual trunk lines, it will work with your existing phones and hardware. 
You have the option of having your direct dial-in forward all inbound messages to a mobile device or other phone numbers. The advantage to this is your customers still only see the number they dialed and not your private line. 
Greater control and flexibility
DID allows you to choose the solution that works best for when and where you receive inbound calls. DID with VoIP and SIP allows you to receive messages via cell phones, email, and text to ensure a vital communications chain to drive efficiency forward for your business.  
If you deal with clients in different time zones, it's important to ensure your calls come in and go out at the correct time of day. With DID, you can have calls forwarded to different numbers at specific times, ensuring your calls are received at the appropriate time of day for that time zone. 
Marketing and data analytics
Since you can designate unique numbers to unique marketing efforts, you gain the ability to track the success of any given marketing campaign. 
What Do I Need to Do to Get DID?
In order to add DID to your business, you'll need to begin with your current business number or numbers. These numbers can be ported to your new phone system. Once this has been done, you can then assign each of these numbers to one of your staff members. The administrative dashboard found in your app allows you to do this seamlessly. 
Of course, to get the most out of DID, you'll want to be sure you have all of the add-on features at your disposal. To do this, you need to connect with a reputable VoIP provider. They can assist you with deciding the number of direct phone numbers that are right for you and which package is the most attractively priced for your business. 
Once you have selected your monthly plan and learned all about your new features, you are then ready to receive DID calls. Your customers will be able to access your employees without any interference from a receptionist, switchboard, or automated menu. Direct-dial numbers offer you a competitive edge, allowing you to give your customers an experience that is a cut above. 
Conclusion
If you'd like to learn more about DID calling and even get a free quote, we can help! Contact us to get your free proposal today.